The closest station to the university is Tsurumi Station, which is very convenient to popular destinations such as Yokohama and Kawasaki
At Tsurumi University, students can study at just one campus until graduation. Moreover, the city of Tsurumi as well as nearby Yokohama and Kawasaki have much to offer, including historic sites, shopping malls and gourmet restaurants.
Tsurumi : the closest station to Tsurumi University and a town where past and present intermingle. Tsurumi ward is famous for the Namamugi incident that occurred near the end of the Shogunate. In addition to several historic sites, Tsurumi has one of the world's longest one-pillar suspension bridges (Tsurumi Tsubasa Bridge) and many stylish buildings.
Kawasaki : a fashionable town that stimulates creativity and imagination. From Tsurumi Station, it is only one stop to Kawasaki Station by JR train. This fashionable town with its major shopping mall Lazona Kawasaki Plaza appeals to all senses. The many restaurants offer a wide variety of dining options.
Minatomirai : a compact and exciting attraction : Yokohama! From nostalgic red-brick warehouses to the futuristic Landmark Tower, Yokohama is filled with attractions that evoke the past, present and future. The international city of Yokohama is an exciting place that is continuously developing.
Motomachi-Chukagai : Enjoy the Yokohama Port culture. Motomachi, Chinatown, and Yamashita Park are among the famous tourist spots concentrated here. The culture of Yokohama is experienced best in the Kanagawa Prefectural Museum of Cultural History or the Yokohama Port Opening Memorial Hall.

Tsurumi Tsubasa Bridge

Musa Kawasaki Symphony Hall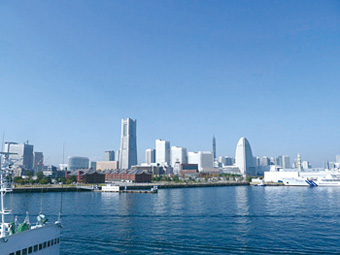 Minatomirai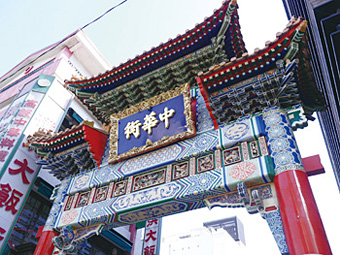 Chinatown of Yokohama