Fostering specialized expertise through close supervision and a practical curriculum
Our four departments
The four departments of Tsurumi University's School of Literature are:
The Department of Japanese Literature
The Department of English and American Language and Literature
The Department of Cultural Properties
The Department of Library, Archival and Information Studies
All departments foster specialized expertise through meticulous guidance and a practical curriculum.
Small classes and close interaction with instructors
Small classes ensure an environment where face-to-face contact between students and instructors is an everyday occurrence. Our many full-time instructors are always eager to answer questions and offer advice, not only on academic matters, but also regarding employment and other issues that concern students.
Our credit transfer system permits a broad selection of courses
Tsurumi University has a "credit transfer" agreement with 12 universities in the Yokohama area, permitting students to take courses offered elsewhere and apply them to their graduation requirements. This system allows students more choices and fosters greater cooperation among area universities.
Curriculum options that foster employment and ensure success after graduation
From the first year, the School of Literature offers courses in a common curriculum that enhance employment opportunities and give students the practical background they need to succeed in business and other institutions after graduation. Early on, we encourage students to prepare for their future with the aim of becoming successful contributors to society.
Department of Japanese Literature
With effort and a will to study, students can master Japanese literature and linguistics. Our superior staff in this academic field will ensure success.
Features of the Department of Japanese Literature
We start from the basics of Japanese literature and linguistics and examine them in a new light.
Faculty specializing in each era of Japanese literature, from ancient to modern day, guide student progress.
Our access to precious original sources brings literature studies to life.
Understanding how words have been used in literature throughout history leads to a better appreciation of culture, society, and humankind.
Students can acquire licenses not only in the teaching of Japanese language and literature, but in Japanese calligraphy as well.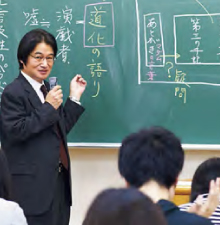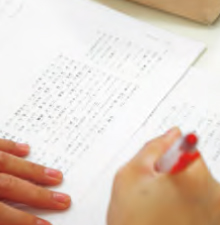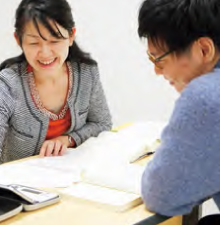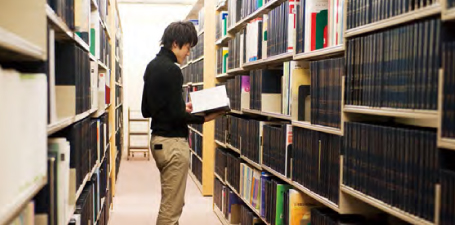 Access to authentic classic and modern editions in our university library provides unique research opportunities.
Department of English and American Language and Literature
University students today understand that being able to communicate well in English provides employment opportunities and contributes to Japan's global outlook. At the Department of English and American Language and Literature, students develop real English proficiency under the supervision of our high quality instructors.
Features of the Department of English and American Language and Literature
Comprehensive study of British and American literature and culture broadens students' perspectives.
Students study either French, German or Chinese for a minimum of two years in addition to English language study.
Long-term study abroad programs to Canada and Australia permit graduation within four years while imposing no additional tuition fees.
Short-term study abroad programs and an on-campus English Café staffed by native English-speaking teachers provide opportunities to communicate freely in English.
Small classes grouped by ability level promote real language learning.
Extensive reading is promoted by means of the English Reader Marathon, an annual reading contest.
Intensive preparation courses for English proficiency tests such as TOEIC are available.
High employment rates are achieved with the support of our job hunting division.
Course concentration system
The Department of English and American Language and Literature offers four course concentrations that start from the second year, with every student being permitted to join their desired course. Students may also attend classes of other courses.
English Communication Course
International Culture Course
Global English Literature Course
English Education Course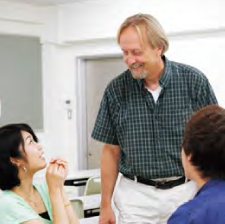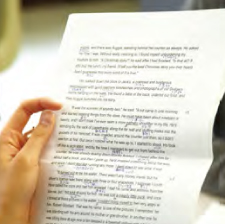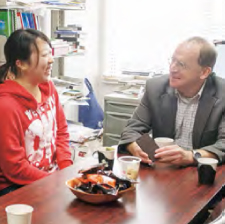 Long-term (9 month) study abroad programs include home stays for a productive period of study immersed in the English language.
Department of Cultural Properties
"Cultural properties" are items created by the cultural activities of a society. They take many forms, tangible and intangible, and range from national treasures, such as Buddhist sculptures, historical documents, pottery, and handcrafted works of art, to everyday articles made according to traditional methods for use in festivals, performances and daily life. In the Department of Cultural Properties, we research primarily Japanese cultural properties with the aim of preserving them and passing them on to the next generation.
Features of the Department of Cultural Properties
The items we research, such as historical documents and pottery, and the scientific tools we use to analyze sample items, are all authentic.
We learn various techniques for preserving cultural properties so they can be appreciated and studied by future generations.
We conduct field trips and research cultural properties at many historical sites.
Specialized technical classes and practical training are offered from the first year.
Students broaden their understanding of cultural properties while developing specialized skills for handling and preserving them.

Practical experience with authentic cultural properties from the first year.
Department of Library, Archival and Information Studies
Students learn to use computers and other forms of technology for the purpose of classifying, arranging, and accessing the vast amount of media and information accumulated over the centuries by mankind.
Features of the Department of Library, Archival and Information Studies
Students learn library science, archiving and information studies simultaneously.
Students are each provided with the latest model PC notebook to use during their four years at the university.
The curriculum is designed so students can acquire professional librarian qualifications.
Library internships for credit as well as job-hunting support are available.

Students learn practical skills in the university library.